Season was rainy when we visited Goa, in rains you find traveling a bit difficult but the fun part was we loved it, Goa Trip was one of the best tours we had.
The sea, the booze, clouds, scooters, roads, tea stalls and best friends.
Talking about the worst part of goa trip was time was taken to reach to the goa and the time you leave from there. the rest is what you will never forget in your life time.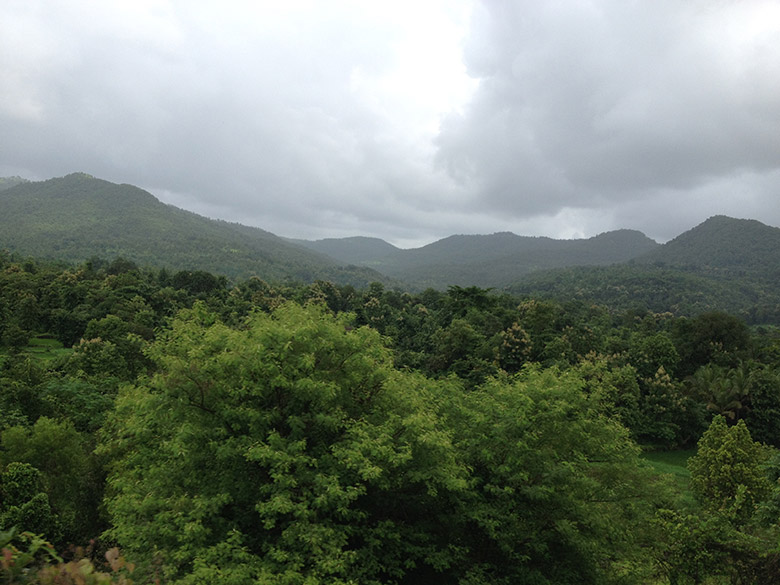 "BTW, taken photo during train travel. Was awesome view during train travel to Goa"
Places to visit in goa? question will be a bit silly to ask but you shouldn't miss any place. Some of you might not like each and every places there but the places you didn't like will make you love the places you liked the most. Beaches in goa, will make you love the the ocean, water, sands, the sun and awesome atmosphere. You won't be able to stop yourselves you love them.
All the beaches are beautiful, but the baga in North Goa and Colva in South Goa you cant afford to miss them. There is something special about Baga. The greenery around, the big mountain, the chaos of people around you will turn you up. Guys who love to take photos will be a big fan of that place after the visit.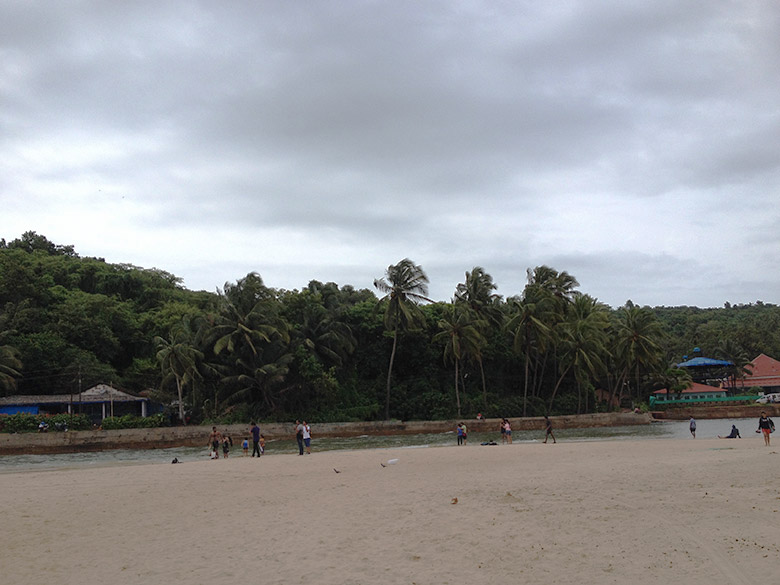 "The Baga Beach, A place must visit during your Goa Trip"
Colva is place where you will find less chaos, but you would love to be their with your loved once. South goa is a peaceful place in comparison.
Night life in Goa, you will find more amazing, discos, pubs, parties, DJs. Guys who are there on that mission, for them Goaaa rockss.
Travel and food they go hand in hand, people who are real foody, loves non veg than goa is surely heaven for them. Sea-food and Goa sausages are really awesome.
Best time to visit Goa: The Goa tourism season starts from month October to February but it never ends actually. But people likes to travel here more in month of December for the main attraction that is Goa carnival. You find lots of people there in month of December, you find parades, lots of amazingly dressed people there at that time.
One other attraction there is Casinos. Go there check your luck for new experience. Its not easy to be lucky but you should give casino a try. There are many fantastic casino to visit, you may visit all of them. You definitely ride on some luck when you are in goa.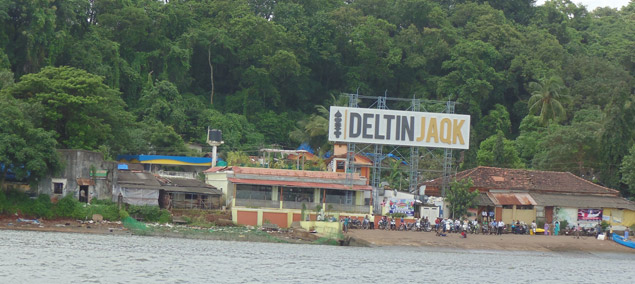 "One of Famous casino of Goa, Must visit place in Goa for new experience"
if you are fan of Cruises, you will love the place, in on rainy season they run cruises take you to adorable dolphins, lovely sites, some best islands around.
So there are so many beaches, too many places to visit in goa, many tourist attractions, the goa carnival, you find each and everything from this place, infect you will fall in love with this place. Am sure that you would love to visit this place one more time before you die.
My take on goa trip is, You ask me to go to Goa and I will be packing my bags, will ask you to pick me as soon as possible and yes, please make it soon….
Checkout my Cheap Delhi Trip as well as Mauritius Honeymoon and Andaman Nicobar Tour