For me, Mauritius Honeymoon is "A PERFECT HONEYMOON DESTINATION"
Before Mauritius Honeymoon, I researched many different budget destinations.
Here are places that were in my list:
Finally, I choose Mauritius because I love SEA and BEACHES. If you love BEACHES and SEA than it's perfect location for you. Maldives also contain both but I heard that it little costlier than Mauritius holidays.
There are many travel agency like TUI, MMT, ThomasCook, bla, bla, bla… which provides us Mauritius holidays all inclusive packages. I also choose one agency and take Mauritius all inclusive package.
Here are some common Mauritius honeymoon packages for Indian couples for 7days based on ratting:
3 Star Mauritius Resort: 1,25,000 INR (~1900 USD)
4 Star Mauritius Resort: 1,50,000 INR (~2300 USD)
5 Star Mauritius Resort: 1,75,000 INR (~2700 USD)
My Tour Package and cost was as below:
===============================================================
Hotel: Outrigger Resort & Spa Mauritius- 5 Star
Package cost: 1,70,000 INR per couple with GST on Double sharing basis. 
My Mauritius Honeymoon Package Inclusions: (on Seat in Coach Basis)
Return economy class airfare on Air Mauritius Ex Mumbai
Applicable airport taxes as on date (subject to change)
Accommodation for 06 nights – Deluxe Sea View
Daily Breakfast & Dinner
Full day tour to South Island on seat in coach basis
Full day tour to North Island on seat in coach basis
Full day tour to Ile Aux Cerfs on seat in coach basis
Return Airport Transfers on seat in coach basis
Mauritius Honeymooners Offer:
A bottle of sparkling wine in room, Special fruit amenities upon arrival, A special honeymoon turndown once during the stay, Special honeymoon dinner on the beach, A 30 minutes couple massage at the Navasana Spa
==============================================================
They all provide 3 days tour and 4 days rest for honeymooners. As per my thought, you need rest on honeymoon to spend time with your life partner. On rest day you can choose different paid stuff there as well. If you just want to travel than 4 days enough during Mauritius holidays.
As you are on Honeymoon, you need to choose package because you don't have to arrange everything by yourself in unknown country.
And we flew to Mauritius from Mumbai at Morning 6:30 AM. My first Foreign trip and with my girl so very excited.
"As with any journey, who you travel with can be more important than your destination"
First Day: Mauritius Honeymoon
We reached Mauritius after 6 hours of journey. As we are Indian, we got Mauritius visa on arrival for 15 days. Mauritius government provide on arrival visa for maximum 2 month based on return ticket's copy for Indians.
As we booked already, Local travel agent came to pickup us to Mauritius resort. We reached at resort at 2 PM. We had to do rest on that day afterwards.
We moved around the resort. It was nice resort in Mauritius. Was happy to be there for next 6 days. Spa, Swimming pools, Restaurants, and bla bla bla….are increase resorts facility.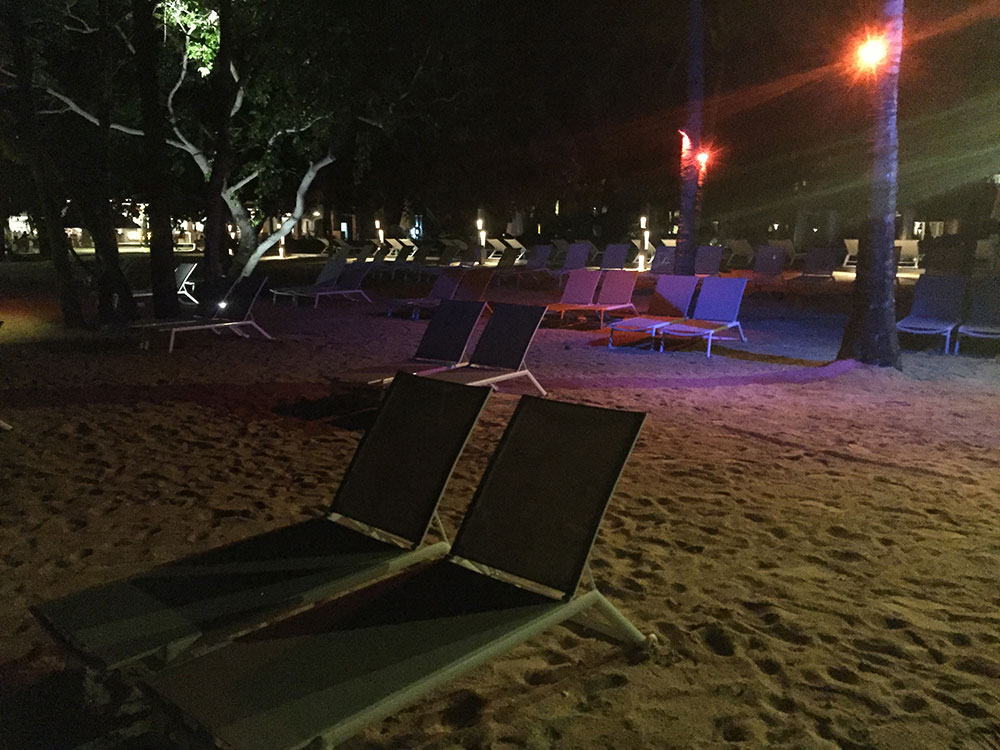 Beach at our Mauritius resort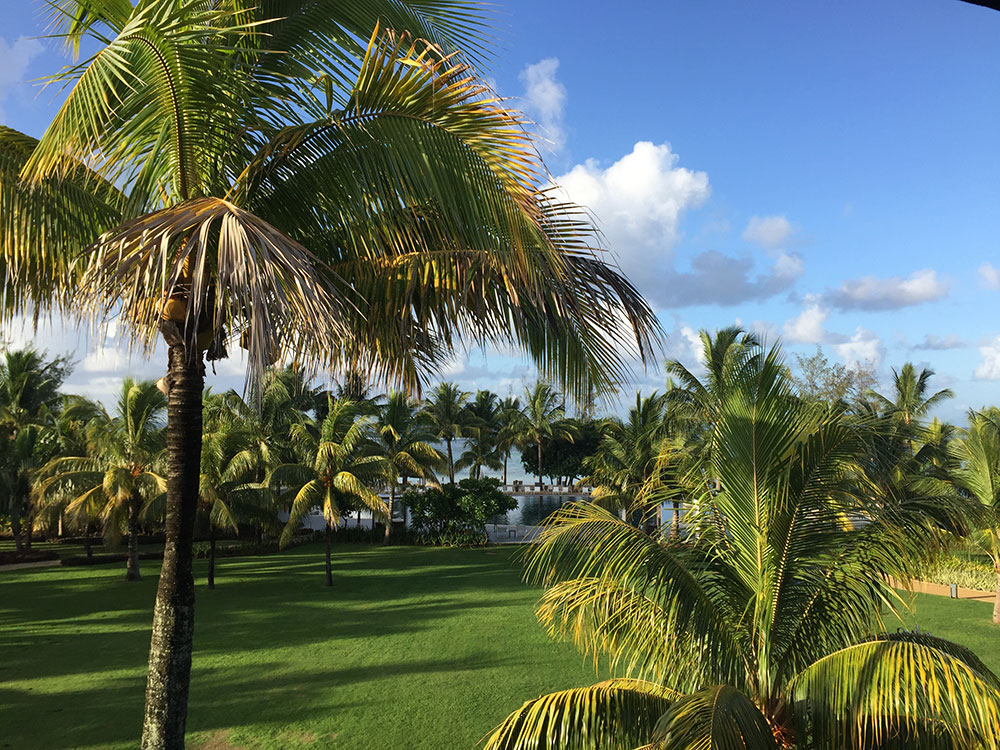 Sea and Garden view from Window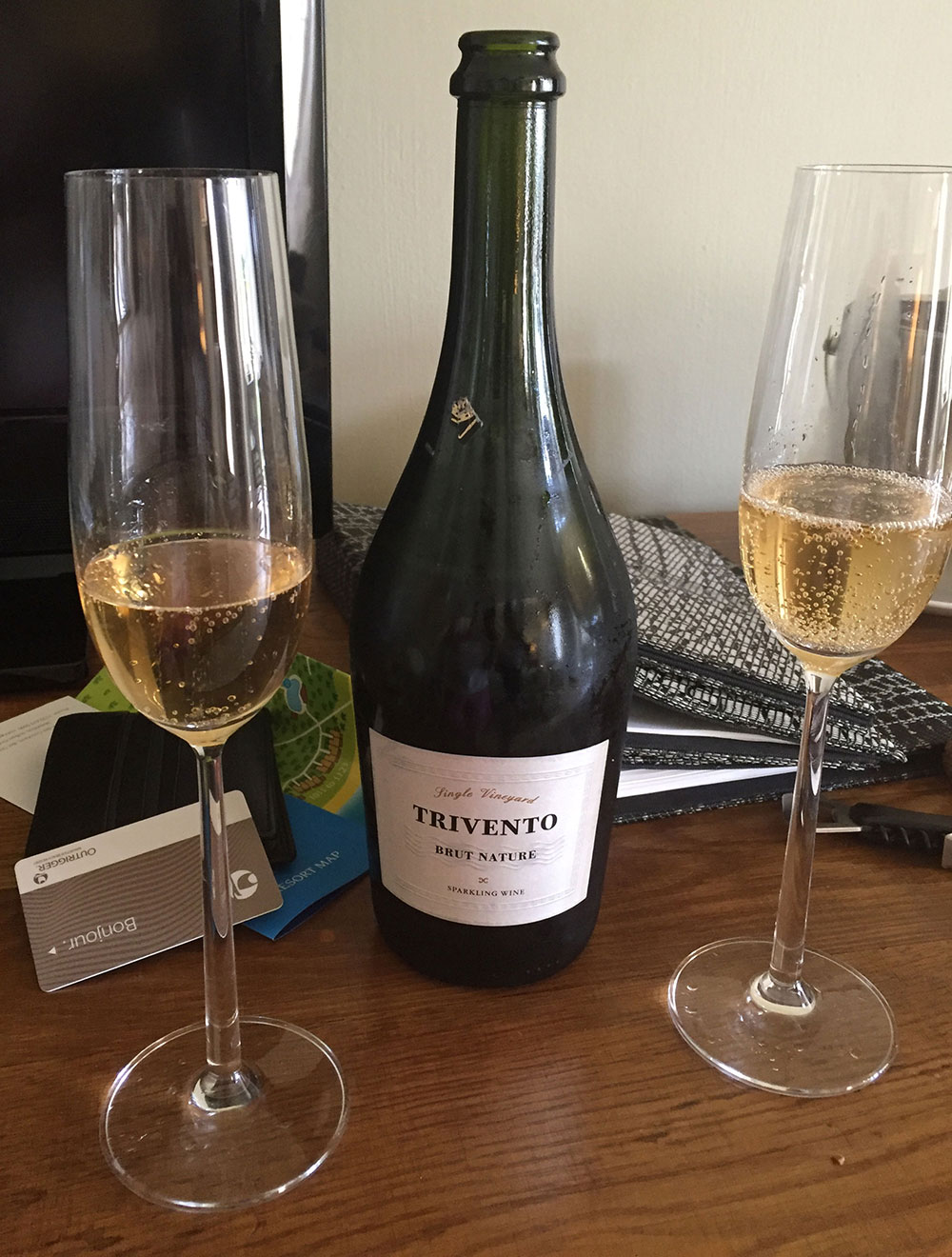 At night, resort gave us wine which was included in our honeymoon package.
Only problem with resort was distance from travel destinations. If your all destination are too far from place than your travel time increase. I suggest you to stay near to Port Louis to decrease travel time.
Mauritius Weather is rainy and hot. If there is no cloud than you will feel hit so take good sun screen to save your beauty.
Second Day: Mauritius Honeymoon
We have traveled South Mauritius. All places are near to each other in south.
South Mauritius means:
We did good shopping from Port Louis. We take nice photos at street of capital. There are very good views so nice place to photography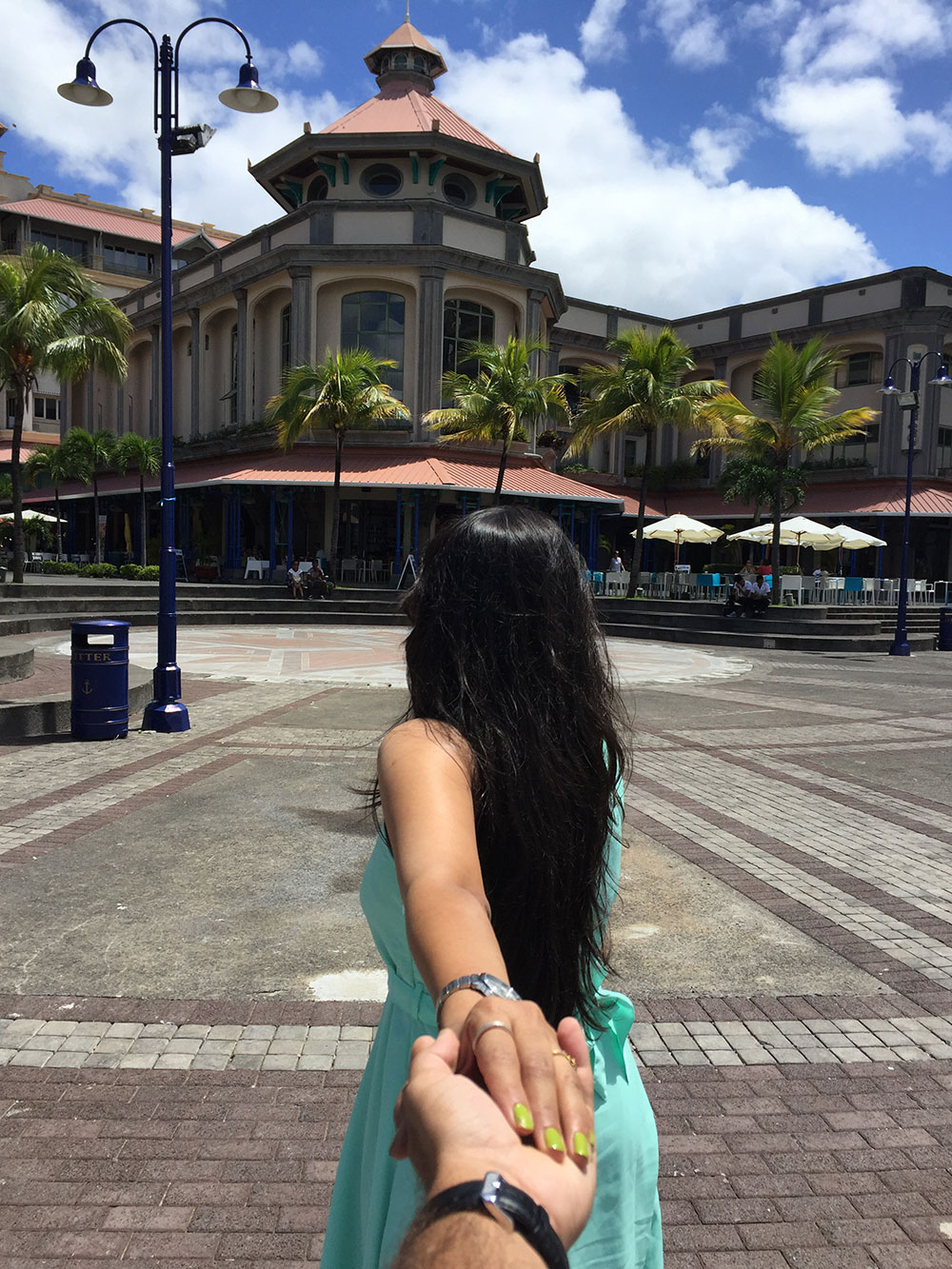 Photo taken at street. And yes, Photography is in my blood 😉
People singing and playing music on street of capital. Was happy to listen Indian song from them.
We did lunch at on Indian restoration. It's hard to find veg food for vegetarian in Mauritius. I Suggest, If you are vegetarian take food from your home to Mauritius holidays.
Third Day: Mauritius Honeymoon
It was Rest day. So we had time to do water activities at out Mauritius resort.
We did different activities:
Glass Boat Ride
Swimming Pool Bath
Explore the Beach

Video during Glass Boat ride at Mauritius Resort
At night, we did candle light dinner at beach. Which was inclusive in Mauritius honeymoon package.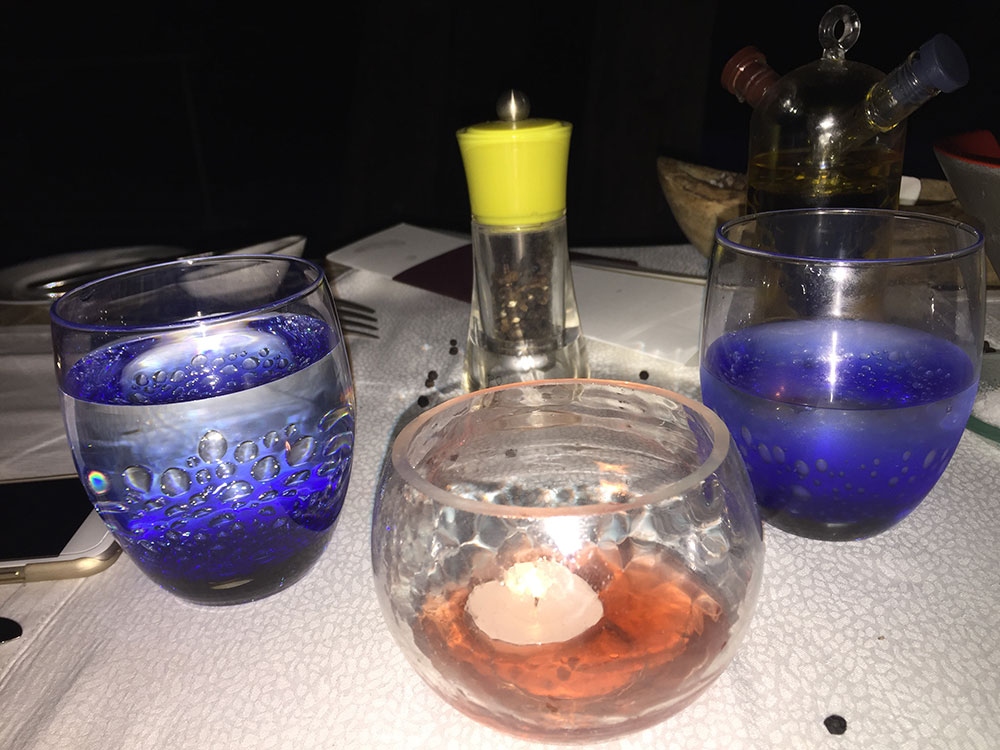 What you need on Candle light dinner, Vitamin SHE with Vitamin SEA 🙂
Day 4: Mauritius Honeymoon:
We went Ile aux Cerfs island which is island of France. Nice place with awesome beach.
We did water activities before reach to island.
Para Sailing
Under water sea walk
Tube Riding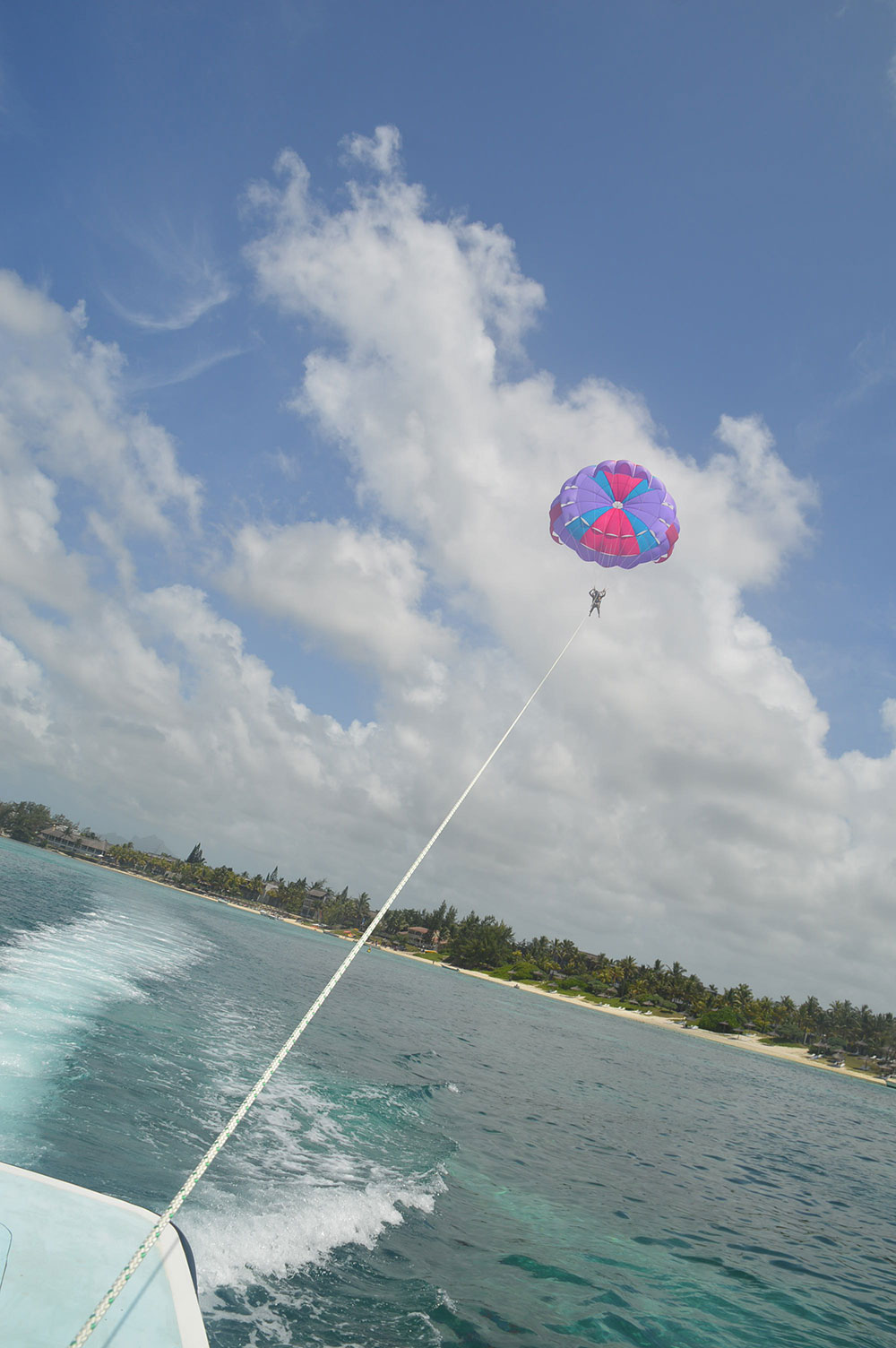 Para Sailing at Mauritius 🙂
I suggest, Don't do these paid activities during Mauritius holidays. It take much time and wealth. So better to spend much time on that island.
After activities, we have track around the island via speedboat. That was nice experience to ride in super speedboat. We watched great water fall of river. You can see border in water of river and sea.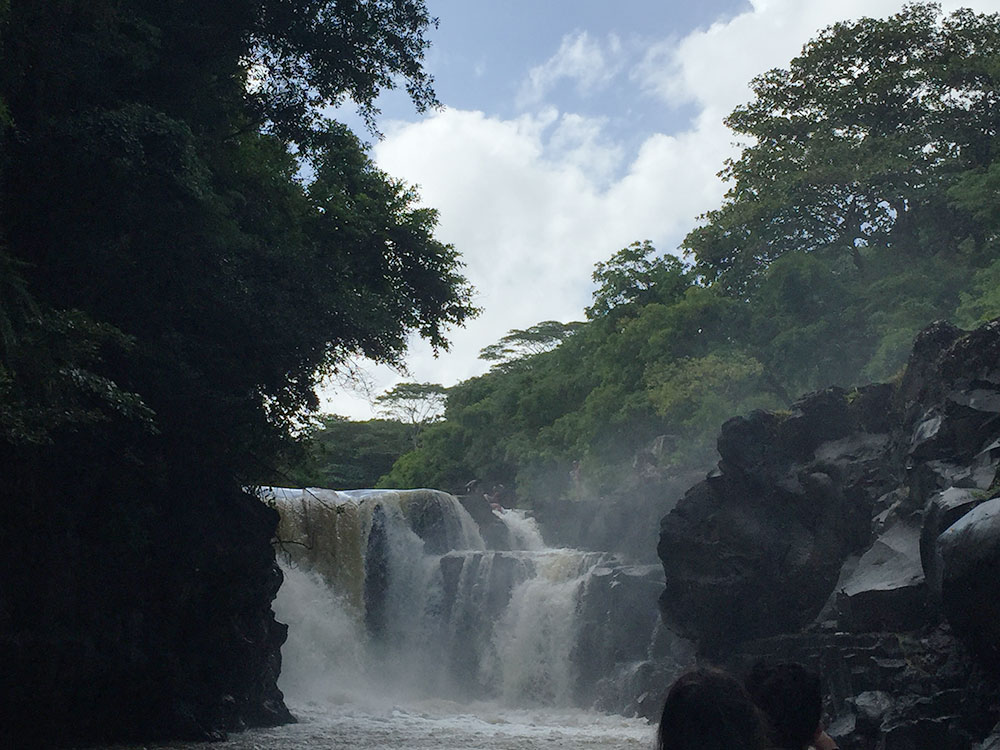 Water fall at Ile aux Cerfs island during speed boat ride
Day 5: Mauritius Honeymoon
Another Rest Day. At resort, we did again some water activities.
At Evening, We both explore the sea. Sea is not much deep at Mauritius. So you can find corals at some distance from beach. People can see different fishes easily at beach.
We have seen Star-Fishes, Lion-Fish, Snake and Crabs at Mauritius resort. Nice to explore the sea at Mauritius.

Here is video of Lion-Fish at Mauritius resort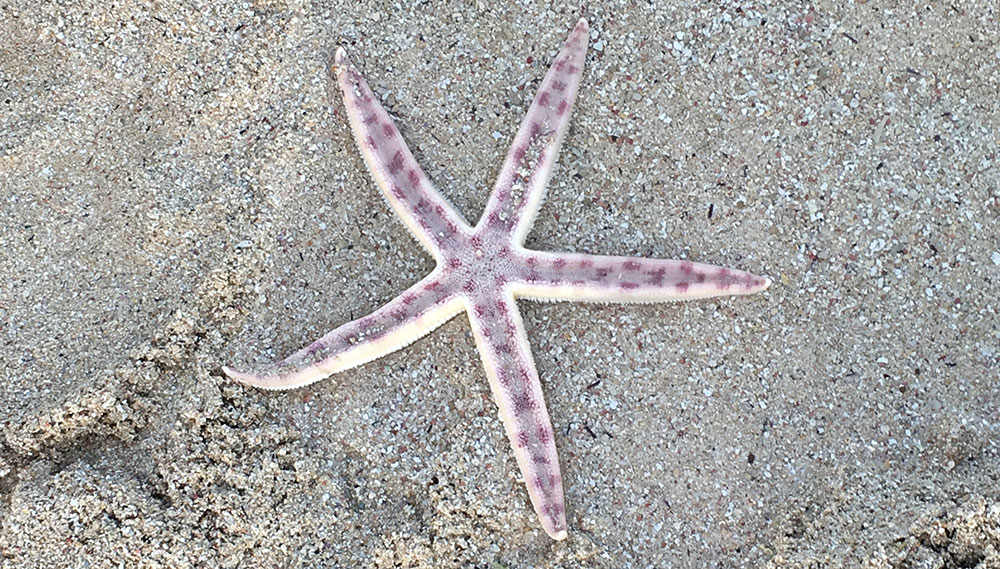 Star-Fish at Mauritius Resort
Day 6: Mauritius Honeymoon:
Traveled North Mauritius.
There are many places in North to visit:
Mahadev Temple & Ganga Talao
Waterfall
Sever Coloured Earth
Sheep Factory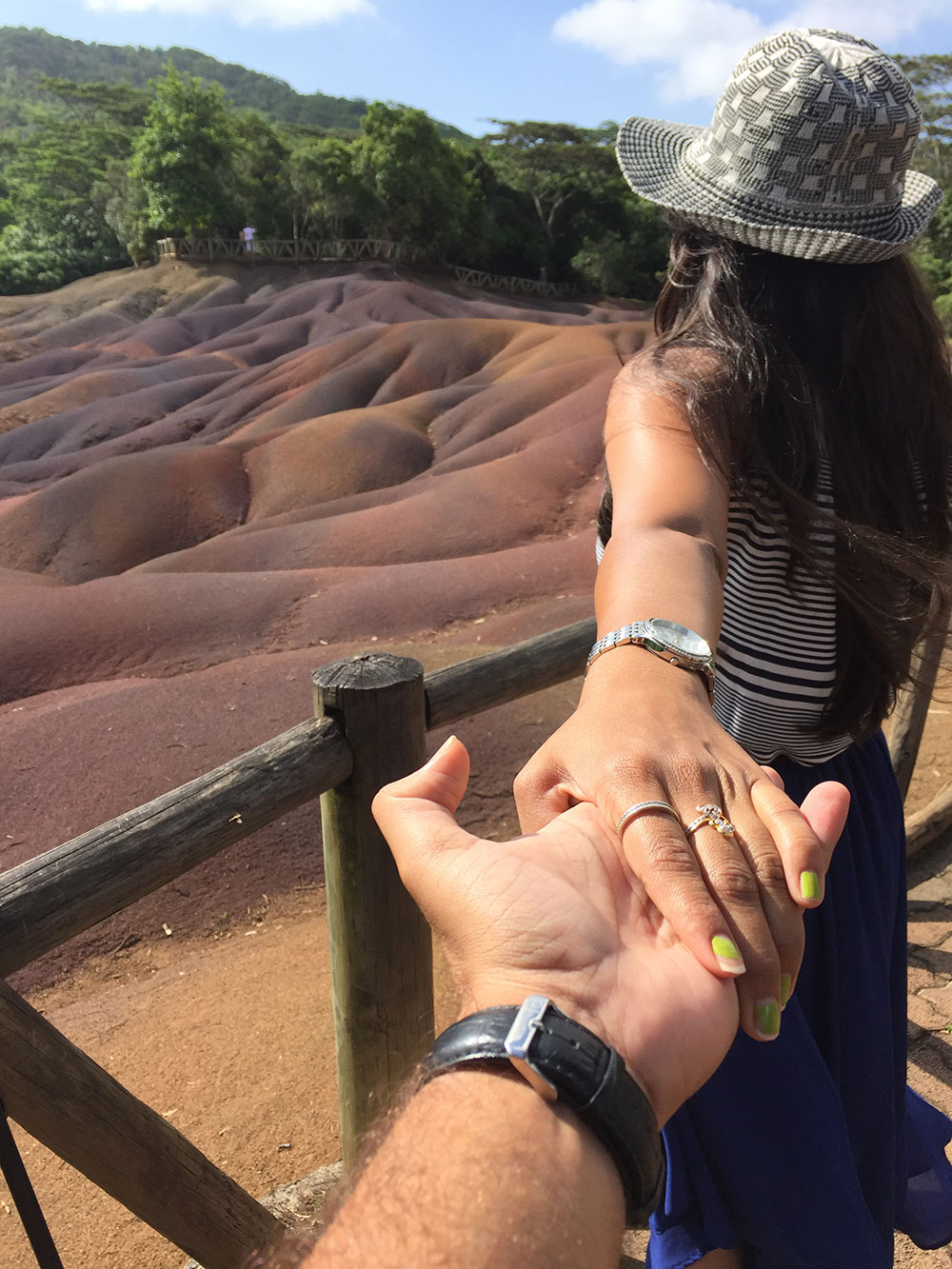 Seven Colored Earth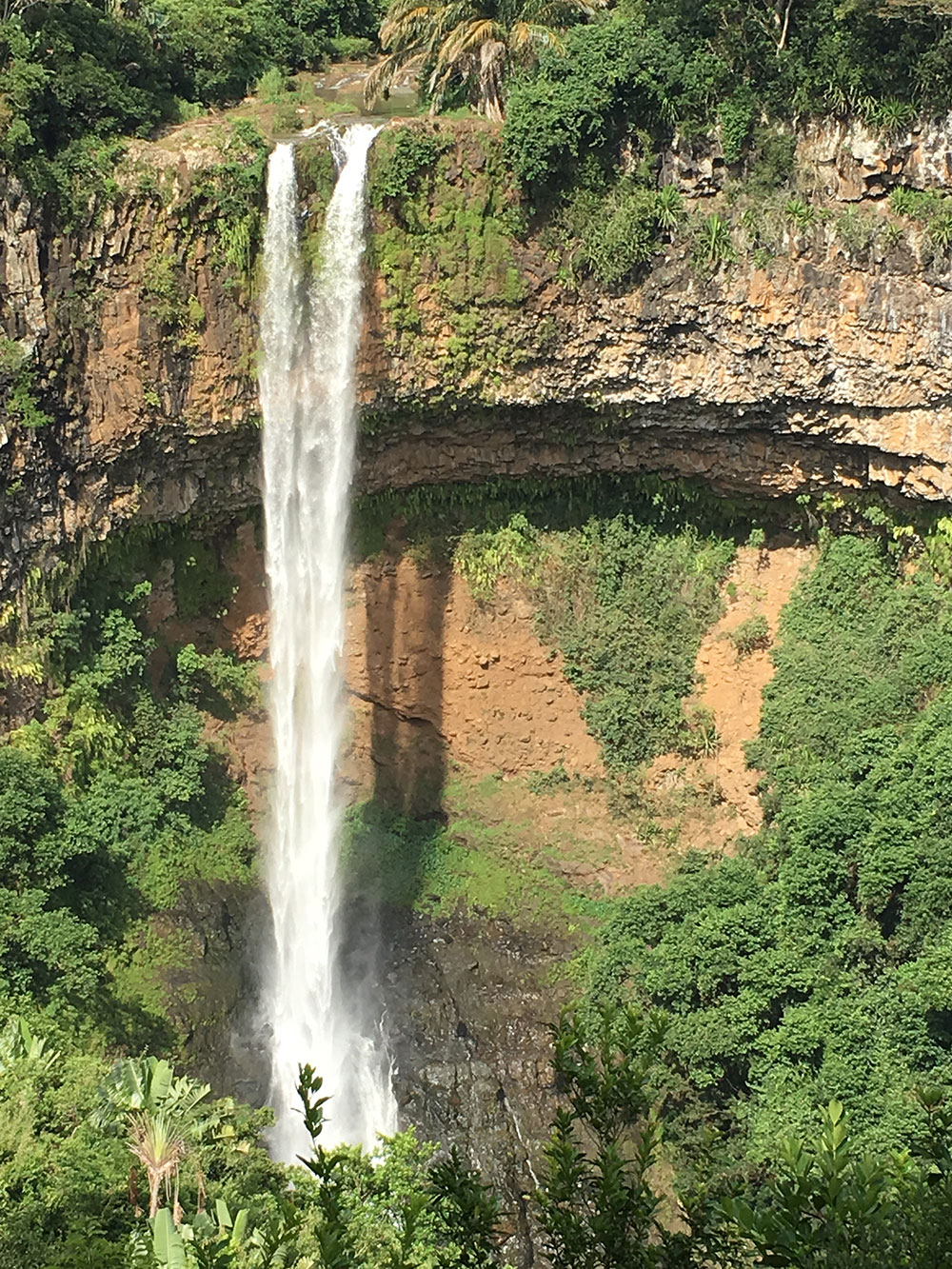 Waterfall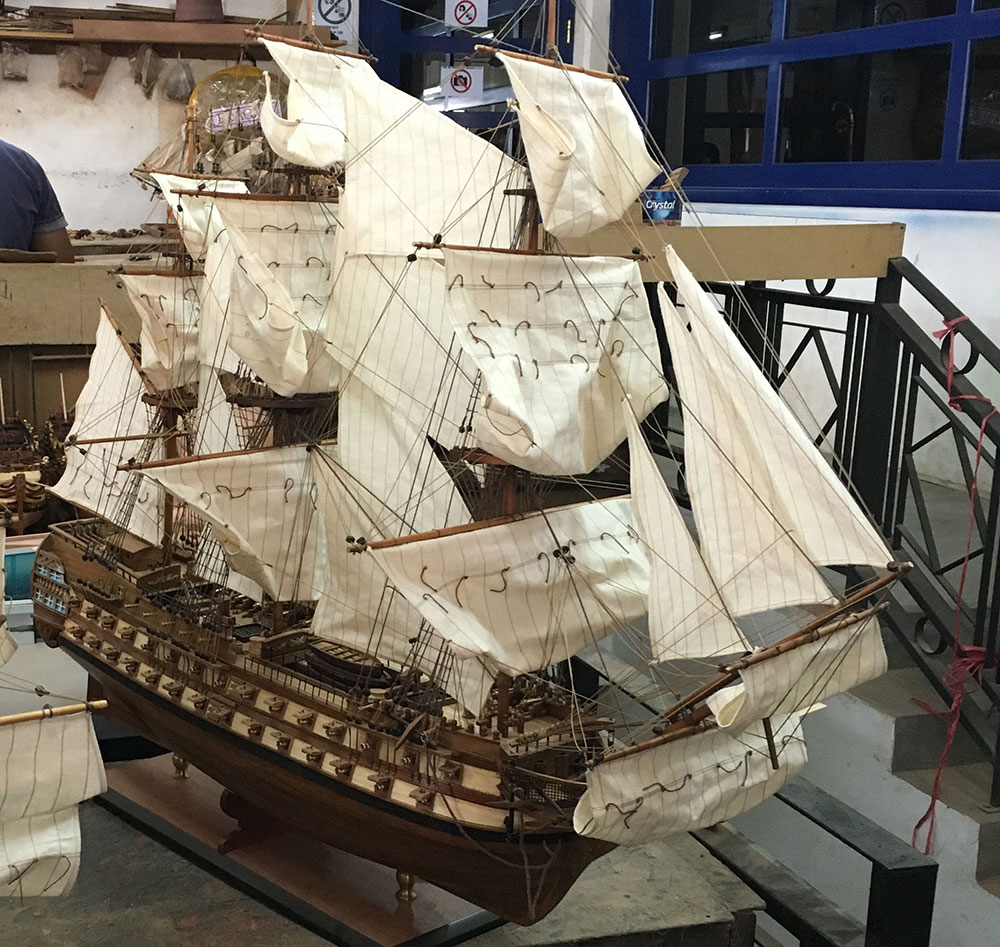 Handmade Sheep Building Shop
At Evening, We again stated exploring sea. Actually, we love to do it and find different stuff from sea.
Day 7: Mauritius Honeymoon
It was last day as well as rest day. We can do different paid activities during Mauritius holidays.
There are many options to choose different paid activities. Which can be provided by your local Mauritius travel agent or Mauritius resort.
Submarine ride
Skydiving
Dolphin watch
On that day, we choose cursing for 9AM to 3PM, paid thing. It was nice decision to do cruising. You must do this on Mauritius holidays.
We watched dolphins during cruising. That was amazing for me to jump in middle of blue sea.

Video of Jumping in Middle of ocean during Mauritius Holidays
End of day, we had flight back to home. Don't want to leave place but I had to. There is many beautiful memory for life time.
We return back to Mumbai via Air Mauritius. Night travel was very bad in this airline because of uncomfortable sheets. We reached Mumbai next day morning. Many memories which we will never forgot on our honey moon.
Other Info:
People also come for Mauritius destination wedding. Every resort provide facility for wedding in Mauritius.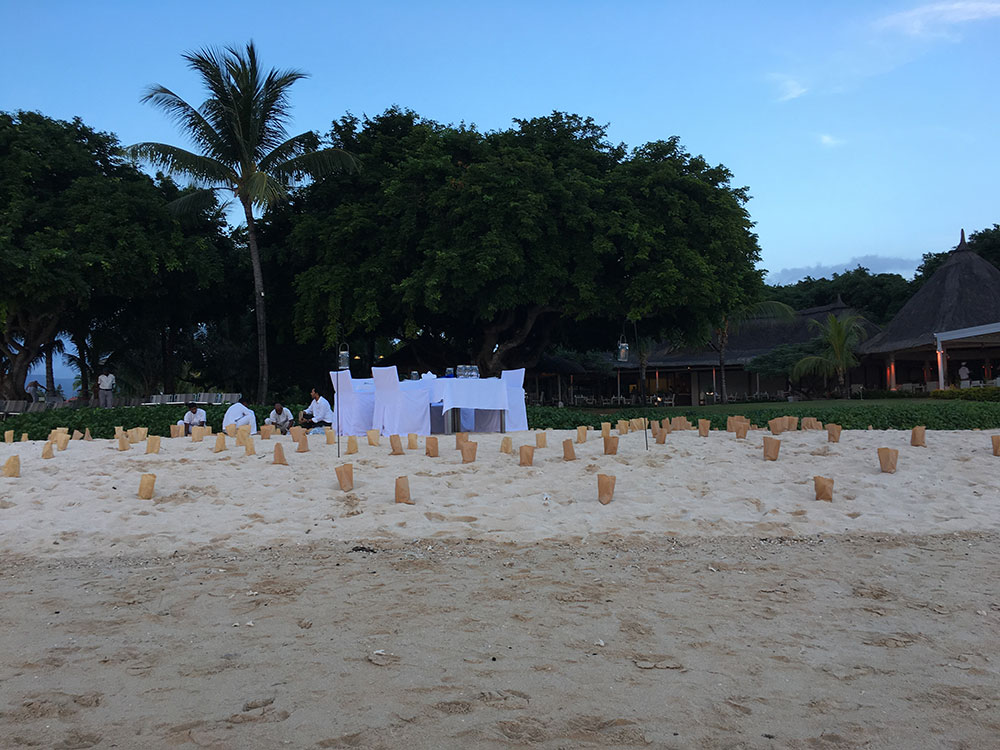 Someone's Mauritius destination wedding at resort
What difference I found in Mauritius than India:
Mauritius People follow rules and regulations
Clean Place
Mauritius people play music and sing on street
You can't guess who is local Mauritius Indian.
My Mauritius Review: Nice place to visit once in your life. If you love sea and beaches than must visit. In simple, Mauritius means Sea and Beaches.
If you are Indian and you have less budget than you should have to travel to Andaman and Nicobar Islands. I visited it and much nice place like Mauritius.
"Traveling – It leaves you speechless then turn you into storyteller"
Checkout my Delhi Tourist Guide
Checkout my Goa Trip
Your read my story. I hope you like it and if you go to Mauritius and you need company. Call me, I will be with you. Comment at below if you need any help.