We are always excited for the vacations! Where we will go? what will do? How we will enjoy? Therefore vacation in Andaman island will be the perfect place to visit so lie you to read my whole Andaman Nicobar tour.
After the tsunami strike in India, I must say Andaman has been developed very beautifully. You can reach Andaman's capital Port Blair by air through Kolkata or Chennai and by sea also.
Here is list of Andaman Nicobar places to visit
1. Joggers park – It was the first place of mine to visit. The view of the Port Blair airport from that park will make you say WOW! You can go there and relax. Even you can see the Ross island and the North bay island from there. Going to that park is worth it!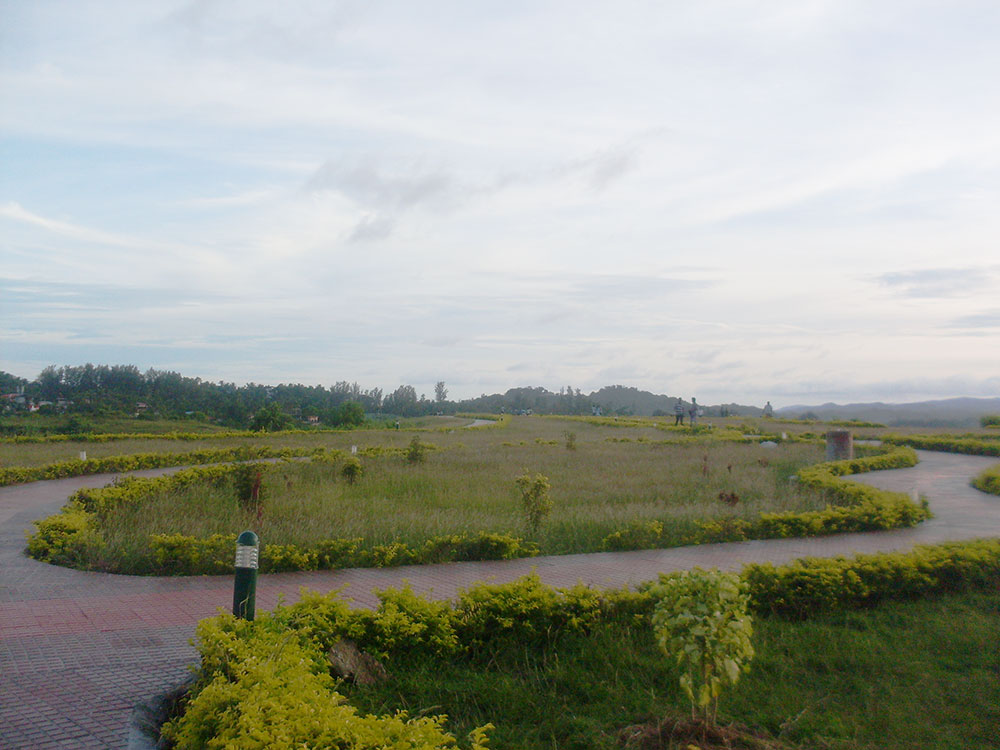 Joggers park, Andaman Nicobar Islands
2. Ross island & north bay island – A ship will take you to the Ross island & Northbay island from Port Blair jetty. Ross island houses the ruins of the ballroom, the chief commissioners house, church, bakery, hospital, press, as this island was seat of "British Power".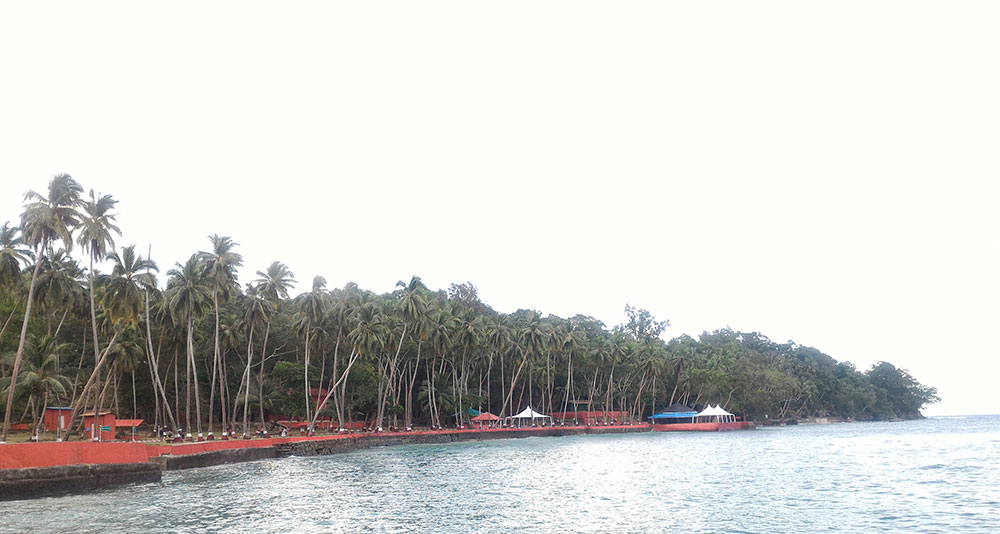 Ross Island
North bay is surrounded by water coral. Here you can do the sea walk, scuba diving and the glass boat ride. Also there are shops from where you can buy the specialty of Andaman Nicobar islands at the cheapest rates!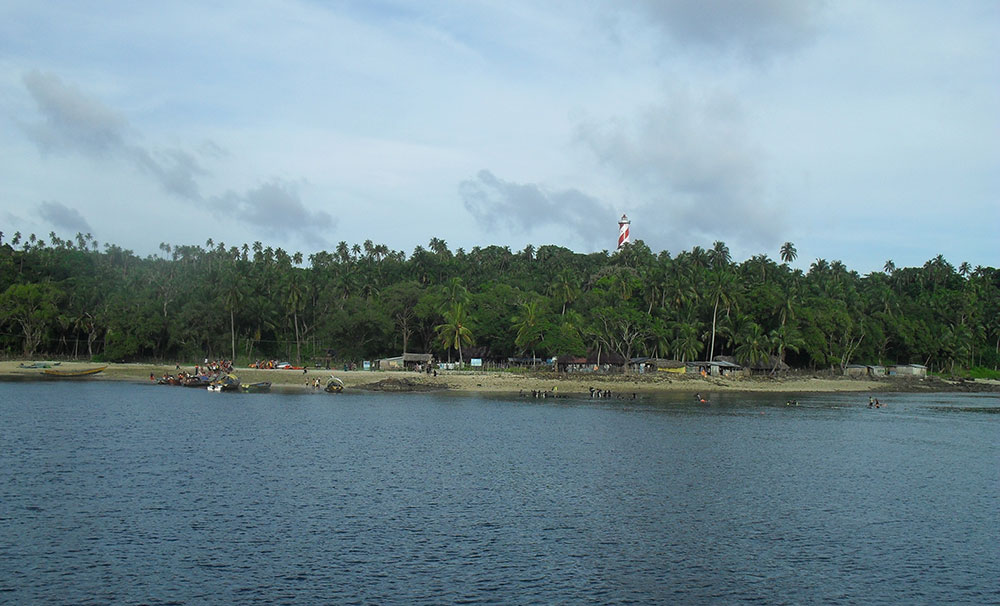 North Bay Island
3. The central jail – Visiting central jail will give you the goose bumps! Veer Savarkar was sentenced to two life terms of imprisonment totaling fifty years and was moved to the Cellular jail , who were forced to perform hard labor for many years.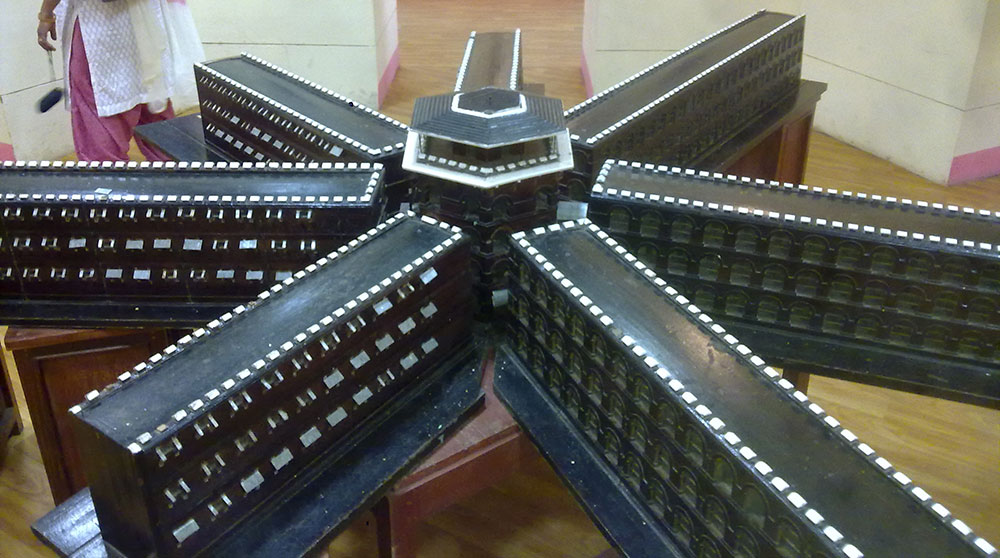 Small Model of Kalapani's Cellular Jail, Andaman Nicobar Islands
Light & sound show at central jail will tell you the whole story and history of the prisoners over there. Don't miss this point to visit.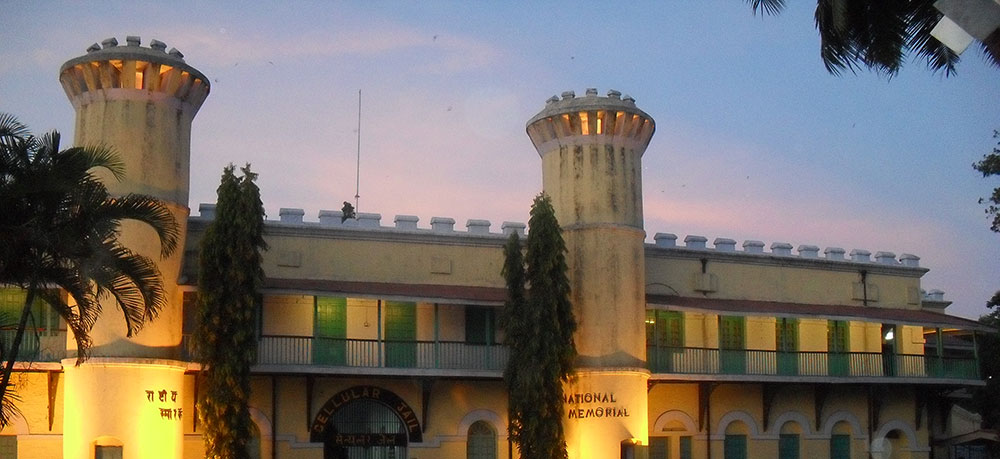 Main Gate, Cellular Jail
4. Mini Maldives – Visiting Havelock is totally Paisa Vasool !!!! Must visit place inyour Andaman Nicobar Tour. Radhanagar beach will make you feel like you are at Maldives or Mauritius !! White sand makes the water blue n deep blue.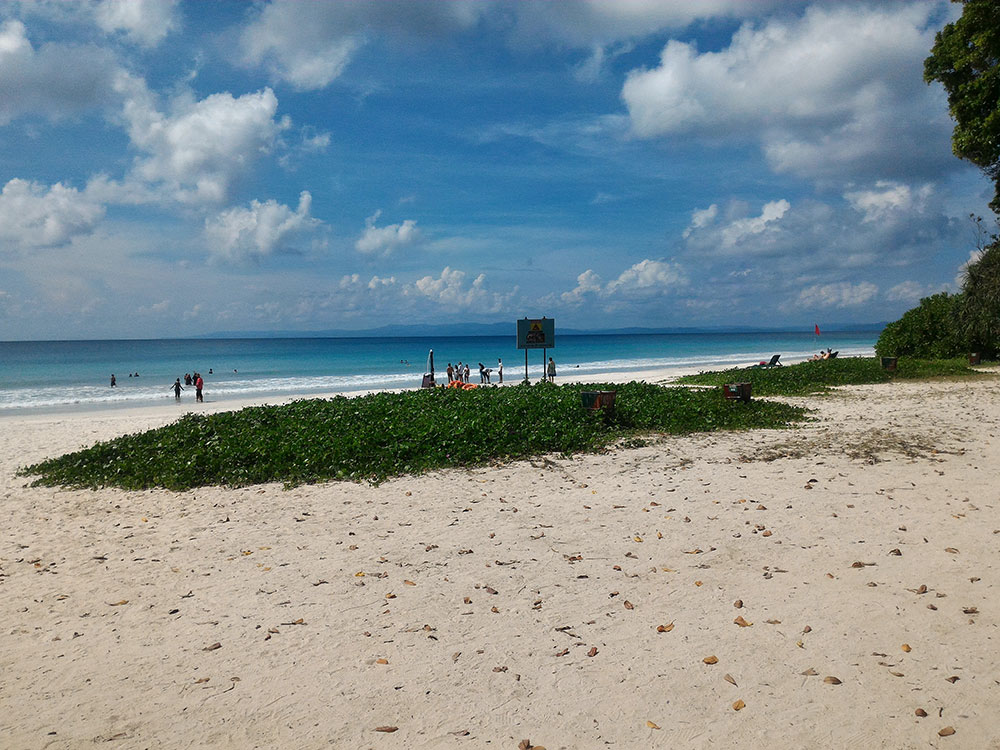 Radhanagar Beach, Havelock Island – OMG!!
Most romantic place of Andaman. If you love doing adventurers things like scuba diving you can do here in affordable prices. Beautiful coral and fishes under the sea will make you feel that you are already in Spain.

Checkout our video of Scuba diving at Havelock Island
5. Limestone caves – It's India's Amazon valley. On the way to lime caves you will feel like you are at the amazon forest. The beauty of the valley is amazing.

View of Jungle during way of Limestone cave, Nice experience
While going to the limestone valley you can see the Jarawas. Jarawa are one of the adivasi indigenous people of the Andaman Nicobar islands. But here you are not allowed to take the pictures of them. So be careful !!
In short, Andaman Nicobar Tour means to visit
Sea
Beaches
Forest
Heritage
"There's no time to be bored in a world as beautiful as this"

I hope you like to read my Andaman Nicobar Tour. Beauty of Andaman Nicobar Islands calling me again to travel. Hopefully, will be there soon 🙂